About Mary Grant Bruce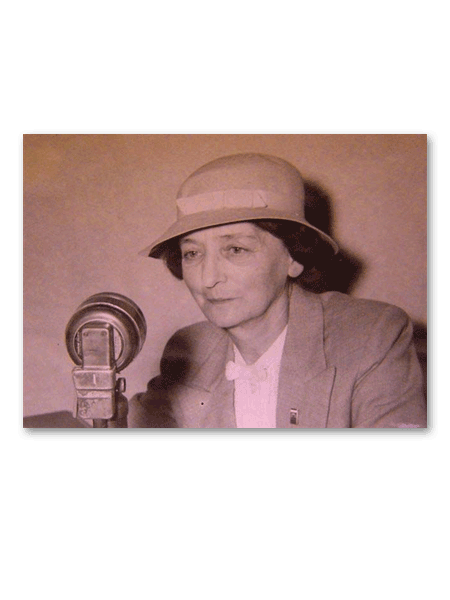 Mary Grant Bruce also wrote about 300 short stories and articles, 19 of which were re-published posthumously in The Peculiar Honeymoon in 1986.  Two of her earliest short stories, Her Little Lad and Dono's Christmas were re-published in 2011.
Wars had major impacts on Mary's life.  After she married Major George Evans Bruce in Melbourne on 1st July 1914, World War I impinged on her honeymoon, forcing a change of plans so that she moved to live in southern Ireland, from there in 1917 to Wales and then to England.  The Bruces returned to Traralgon, Australia early in 1919 until after Mary's parents had passed away some years later, when they moved to Drumcrinna, a country house beside Omagh, County Tyrone in Northern Ireland with her two sons, Jonathan and Patrick (whom she called Pat).  Had not Ireland's fiery eruptions after the end of the "Great War" changed the entire political and security situation, they would most probably have moved to County Cork or maybe County Limerick instead.  Both George and Mary saw themselves as British and Irish (and in George's case at least, most definitely not English), and it made no sense to them to locate their young family in such a turbulent place as was the Irish Free State at that time.